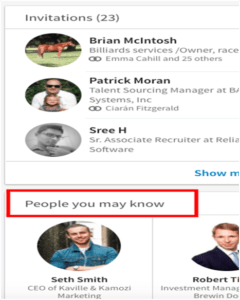 Are you familiar with these images?
Most probably, 99% of you will answer in a Yes!
Or may be 100% of you are familiar with these applications.
So, did you know that you are using machine learning techniques?
Your face lock, Google Maps, Voice assistants, traffic prediction applications, email spam filters, malware filters, virtual personal assistants, product recommendations, and many more are the applications of machine learning.
Medical diagnosis, stock market trading, online fraud detection, automated language translation, and self-driving cars are some of the applications of machine learning apart from those daily-life applications listed above.
We are not acquainted with the fact that we are so immersed in these technologies, Artificial Intelligence and Machine Learning, that we don't even realize their presence around us.
As these technologies are prevailing all across the globe, so are the jobs in these technologies too. According to a report by Simplilearn, 'jobs in machine learning are expected to reach almost USD 31 billion by 2024'. Did you know that this has increased by 75% over the past four years?
The right time for taking a machine learning course in Hyderabad, a major global tech hub, also called Cyberbad, is NOW. Let's explore Machine Learning and the career paths it offers to you.
What is Machine Learning?
A branch of Artificial Intelligence, Machine Learning emphasizes data and algorithms that enable machines to learn and understand specified tasks with nominal human intervention.
Isn't it amazing that Amazon Prime Video, Voot, Netflix, and other OTT platforms recommend you the shows and movies according to your choice?
All thanks to machine learning, the technology that is still gaining huge momentum and is applied in numerous routine activities.
According to World Economic Forum, Artificial Intelligence, Machine Learning, and automation are expected to create 97 million new jobs by 2025.
That's Wow!!
Let's explore the career options with a machine learning certification in your resume.
Careers in Machine Learning
Machine Learning Engineer
A Machine Learning Engineer is an IT pro who is involved in research to create and design self-functioning AI systems to automate predictive models. So machine learning engineers are the ones who design and develop AI algorithms that are capable of learning themselves and making predictions.
An ML engineer:
Designs ML systems
Selects data sets
Researches and implements appropriate ML algorithms and tools
Verifies the quality of data
Performs statistical analysis
Transforms data science prototypes
Select suitable methods for data representation
Training or retraining systems whenever required
Apart from the common tasks listed above, there are many more tasks allotted to an ML engineer.
The skills required to become a machine Learning Engineer are:
Data modeling
Programming
Statistics and Probability
System design
Knowledge of some of the most popular machine learning algorithms
Data Scientist
In 2020, the job role of Data Scientist was listed #1 job in America.
Data Scientists are involved in analyzing massive amounts of data sets using advanced analytics technologies, predictive modeling, and machine learning algorithms, to produce actionable insights.
Data scientists are typically computer scientists, mathematicians, and trend-spotters.
To become a Data Scientist, you should possess the following skills:
Machine Learning
Probability and Statistics
Big data tools and platforms such as Hadoop, Pig, Scala, Hive, Spark, etc
Programming Languages such as Python, R, Perl, Scala, SQL
Database Management
Data Visualization
Deep Learning
NLP Scientist
NLP is an acronym for Natural Language Processing. It is the NLP that gives machines the capability of understanding human languages. This implies that machines can interact with humans in their language.
So, an NLP scientist is a machine learning pro who can create machines that can learn patterns in speech and can translate spoken words into specified languages.
To become an NLP Scientist, you are required to be fluent in the spelling and grammar, syntaxes of at least one language apart from machine learning algorithms to create machines that can efficiently translate.
Human-Centered Machine Learning Designer
Does it sound complicated?
Well, it's not!!
A human-centered machine learning designer is an ML pro who can develop human-like systems that are easy for machines to identify and process. The best example of a human-centered machine learning system is that of the Netflix recommendation page that provides you with choices of movies as per your preferences.
Also, you may have noticed recommendations of Facebook (People You May Know), Amazon, or any other eCommerce platform (Products You May Like, People Also Bought), etc.
Did You Know?
Netflix saved around USD 1 billion by using machine learning algorithms for personalizing recommendations.
Some of the crucial skills required to become a human-centered machine learning designer are:
Machine learning
UX design skills
Systems design
Excellent verbal and written communication skills
Research skills
In-depth understanding of Big Data
Software Developer
Software Developers are known to have creative brains who possess the tech skills required to develop complex programs and look after the development by their team. You can develop software that enables users to perform specified tasks on different machines. These tasks can be from creating a spreadsheet, playing video games, building a new program, or even watching a movie.
A survey conducted by the government of Canada states that there will be 27,500 new job openings for software developers between the period of 2019 to 2028. So, the best time to become a software developer is now, as they earn huge salaries.
Some of the most important skills required to become a software developer are:
Computer Science
Machine Learning
Statistics and Probability
Data Structures
Computer Architecture
Analytical Skills
Great verbal and written communication skills
Conclusion
At the end of this article, it is clear that learning a single technique, Machine Learning can open many doors of opportunities for you.
Learning machine learning algorithms and other aspects is made easy with online bootcamps that allow you for self-paced learning, round-the-clock learners' assistance, an enterprise-class learning management system, going through real-life projects, and more.
Some of the top skills included in a bootcamp by Simplilearn are Scala, Python, Pandas, R, NumPy, Apache Spark, Keras, TensorFlow, and more. These help master concepts of machine learning to build a lucrative career in Artificial Intelligence.
Enroll Yourself Now!!